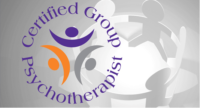 Group therapy provides you the space for support, sharing of new insights, and the practice of new skills so that you can relate more responsively to yourself and to others. You will see the difference in yourself, and in how you relate to your friends, your co-workers, and your partner.
So, are you ready to let go of that feeling that "you're always on your own" in facing your difficulties?
And to practice in a safe place what you have been learning about yourself in individual therapy?
Come join our groups, where everyone is welcomed, regardless of sexuality or gender. It's a safe, effective, and affordable vehicle to help you deepen your responsibility in all your relationships. If you are interested, please contact me.
Read a "LightHouse" interview with Anthony, How Group Therapy Can Help the Queer Community Navigate Intimacy.
GROUP THERAPY
Mixed gender, men's group (gay and straight), and gay men's group.
COUPLES THERAPY
Straight and gay couples group.
ANGER THERAPY
Anger management group for everyone. By invitatation.
Has Anyone Told You,
"You Have an Anger Problem?"
JOIN AN ANGER MANAGEMENT GROUP
Learn to have a better relationship with your anger. Contact Anger Specialist, Anthony Patterson for more information at 212-947-7111, ext. 236.
Contact Anthony
"I didn't think I would like group therapy. And then I tried the anger management group with Tony and realized my dislike for group therapy was really my fear of being vulnerable in front of others…I'm really glad I joined the group." – A. B., Client