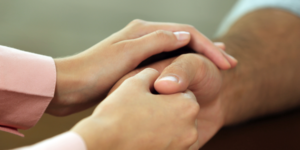 Couples therapy provides a safe place for your partner and you to talk about the challenges you are experiencing. The problems in a relationship often are not about the content (ie. money; house chores, my partner does not want to listen to me, etc.) that are presented in the conflict. Often the couples are feeling disconnected which is often fuel by difficulties in effectively communicating their needs and wants.
You can learn to better communicate with your partner so that:
You can hear what each other is saying
You both feel heard and understood
This will lead to a better connection with your partner so that:
You both will gain better understanding of each other's deeper pain
You both will develop a greater compassion for each other's journey
This will result in learning new and healthier ways to relate to each other which will result in both of you healing current and past relational wounds as well as expanding your love for each other.
Are you ready to start making a positive change today? Learn more…